Employee and environmental safety come first at Cozzi Recycling. All employees receive regulatory training, dedicated supervision, and detailed instruction to minimize risk. Daily inspections verify that each facility adheres to all federal, state, local, and corporate safety regulations. This provides a safe, clean, and friendly environment for everyone.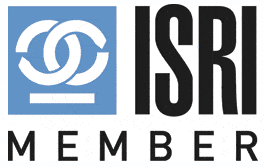 "As the voice of the scrap metal recycling industry, the Institute of Scrap Recycling Industries, Inc. (ISRI) is dedicated to the ideal that our workers are our most precious commodities. … As an industry, we need to establish a high bar for acceptable behavior among our peers."
QEH&S Policy
Scrap Recycling is a sustainable industry that promotes economic growth while preserving the environment and natural resources.  It is Cozzi Recycling's (CORe) overall goal to accomplish its business objectives while striving for an injury-free workplace, minimizing pollution, and providing quality products to our customers.
It is our intention to:
Develop and maintain quality, environmental, and health & safety programs that conform to the best practices within the scrap recycling industry;

Comply with all relevant environmental, health & safety laws and regulations, including federal, state and local and other requirements;

Comply with customer and product requirements per ISRI Scrap Specs or specs otherwise agreed to with the customer.

Comply with all relevant stakeholder requirements,

Exhibit our commitment to customer satisfaction

Prevent workplace injuries by providing a safe environment for employees, contractors and visitors in our fixed yard and remote operations;

Investigate any workplace accidents, illnesses and near-misses, and promptly correct any unsafe condition or practice,

Promote prevention of pollution in all of our operations;

Work with our suppliers, customers and contractors to fulfill our environmental, health & safety goals; and

Continually improve our quality, environmental, and health & safety programs and resulting performance.
We recognize that the responsibilities for quality, environment, health & safety are shared, requiring cooperation, not only between employees and their supervisors, but among and between all those who assume the various roles within the company.
CORe will continually improve its QEH&S system and performance.  This will include the setting of QEH&S goals, taking into consideration our QEH&S footprint and our business, financial, operational and legal requirements as well as the views of interested parties.