Cozzi Public Metal
Recycling Center
2400 Main Street
Melrose Park, IL 60160
Mon – Fri: 6:00 a.m. to 4:00 p.m.
Sat: 6 a.m. to 11:30 a.m.
Access via 19th Street
Drive-in Public Buying Center
Computerized Inventory Management System
HRB 2 Ram Bale
Free Coffee Every Day
Free Customer Appreciation Lunch – Every 3rd Wednesday of the month!
Cozzi Full Service Scrap Metal Recycling Yard & Warehouse
2501 Grant Avenue
Bellwood, IL 60104
Mon – Fri: 6:00 a.m. to 3:00 p.m.
Sat: 6:00 a.m. to 12:00 p.m.
Computerized Inbound and Outbound
Shipping Management System.
Nonferrous Baling, Sorting, and Shipping
Full Service Recycling Yard
Computerized Truck Scale
Shredding
Shearing
Shipping Center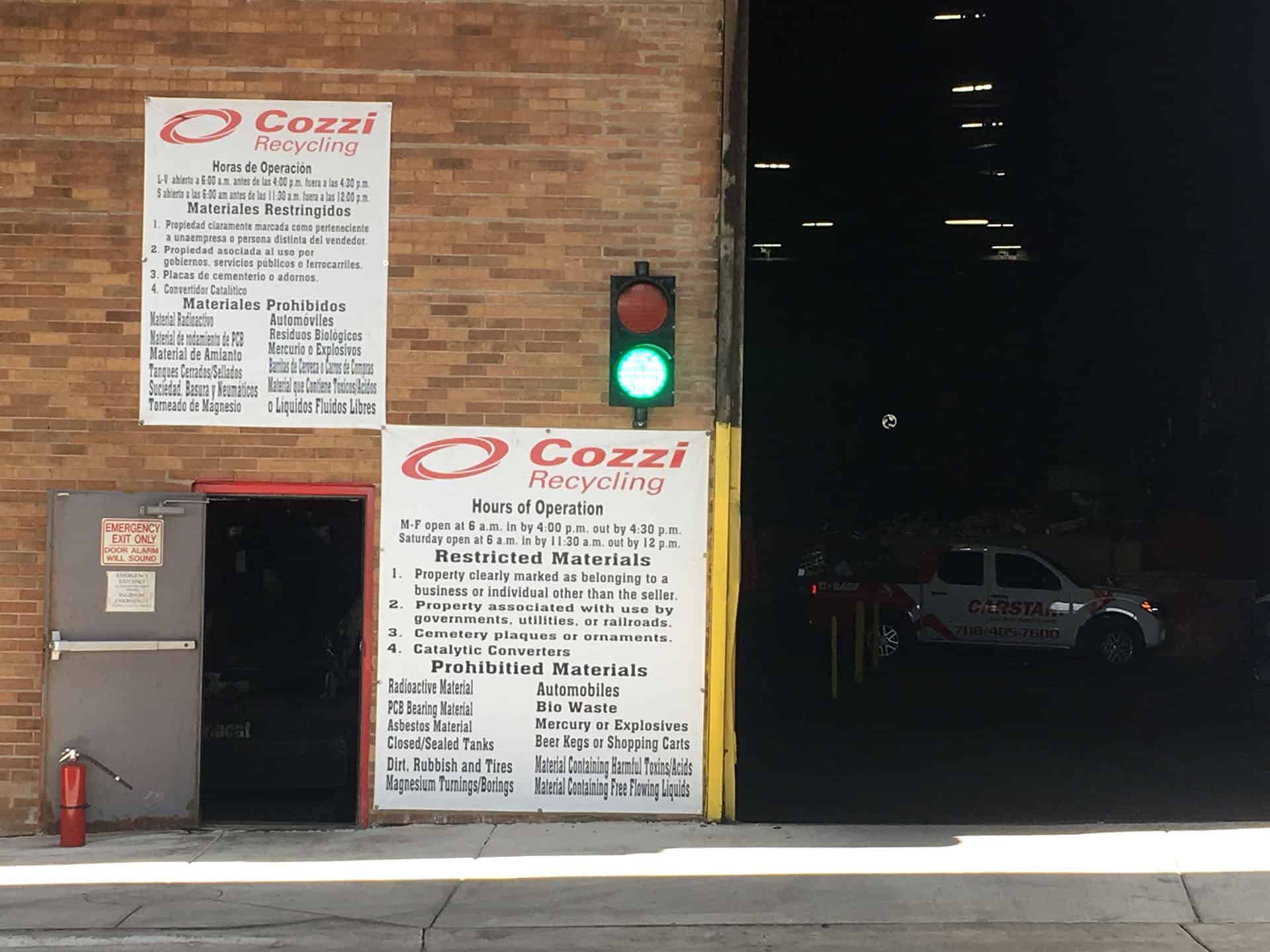 To learn whether Cozzi Recycling services are available in your area, call us today.