Last month, Recycling Today published Bulk Grades Struggle Through 2023.
The article presents the challenges faced by recyclers operating in steel and ferrous scrap recycling markets in 2023, noting how pandemic-related price volatility initially provided advantages, yet as economic rebound slowed so did hopes of strong markets.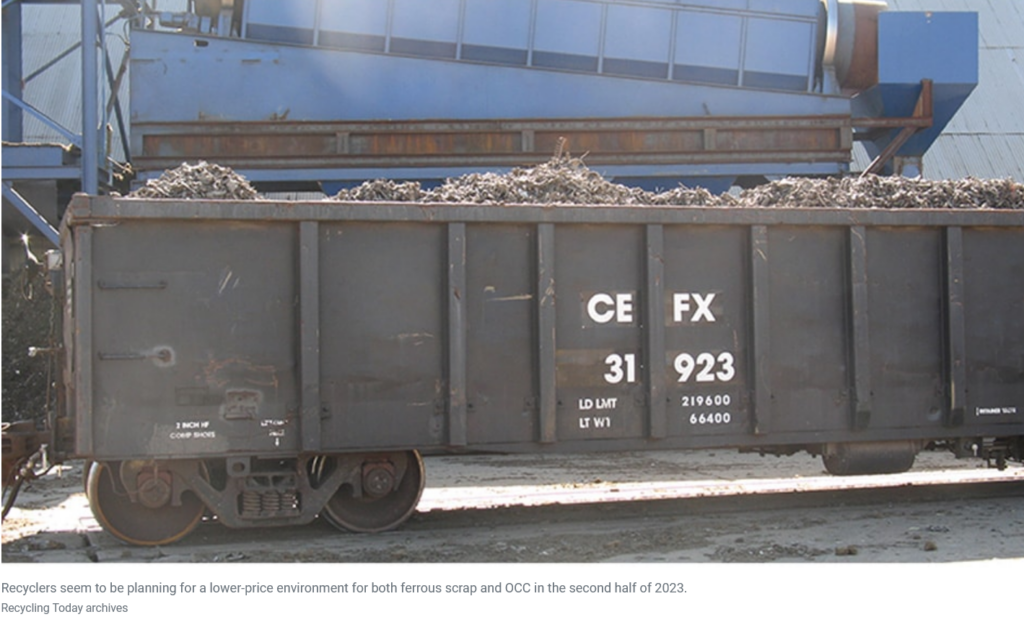 Recycling Today points out that in the ferrous sector, international quotes fell by almost 20% since mid-March, and there are clear signs of a slowdown in steel demand. The No. 1 ferrous scrap buying market, Turkey, has lost its competitiveness on the international steel market, and the outlook for the third quarter remains subdued due to multiple problems, including uncertain funding for earthquake reconstruction.
The article highlights that ferrous scrap prices in North America have dropped over the past year and have not rebounded significantly.
So what can metal recyclers expect? Market volatility remains a challenge for scrap metal recyclers. While unforeseen circumstances might lead to price spikes at any time, it's prudent to plan for a lower-price scrap metal environment as we move into the second half of 2023.