Last week, Cozzi Recycling was honored to get a shoutout from the Illinois Manufacturing Association (IMA). The IMA Friday Five featured America Recycles Week and mentioned Cozzi Recycling as a great IMA member and an integral part of the manufacturing process.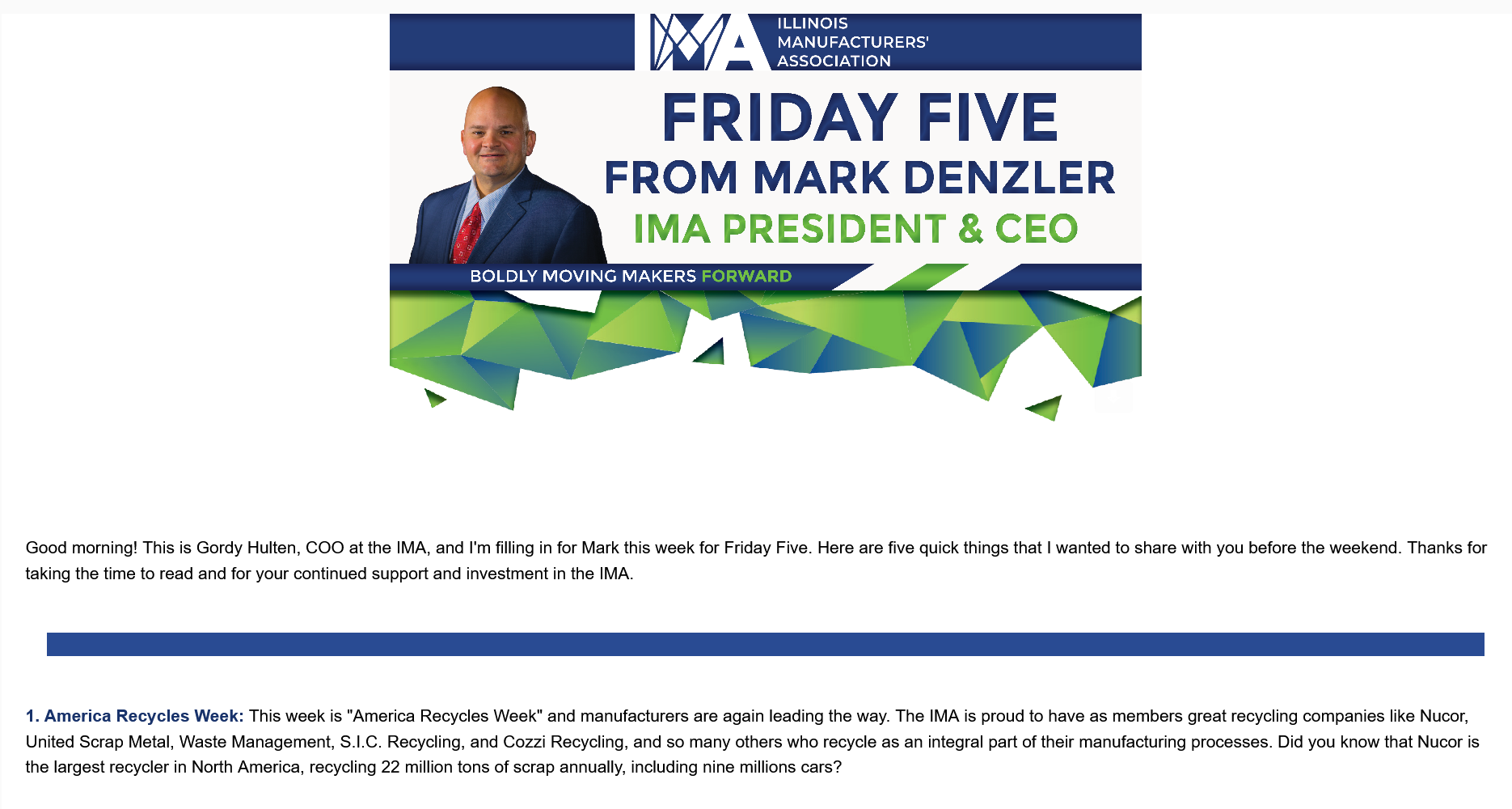 The Illinois Manufacturers' Association is the only statewide association dedicated exclusively to advocating, promoting and strengthening the manufacturing sector in Illinois. The IMA is the oldest and largest state manufacturing trade association in the United States, representing nearly 4,000 companies and facilities. For more information, please visit http://ima-net.org/.
Cozzi Recycling is Chicago's premier scrap metal recycling facility, owned and operated by one of the industry's most prominent and trusted families. The Cozzi family has been serving Chicago and the Midwest for over 80 years, offering an unparalleled level of experience and expertise in the scrap metal recycling industry. Both the family and the company are locally born and bred, with Cozzi Recycling's headquarters and flagship recycling facility located just outside of Chicago in Bellwood, IL.