Cozzi Recycling is excited to announce several infrastructure improvements taking place at our locations.
We started with some asphalt paving in our prime grade area, where we process busheling & clip scrap. It will help with dust control as well as processing efficiency. Making it easier for the equipment to get around & store material.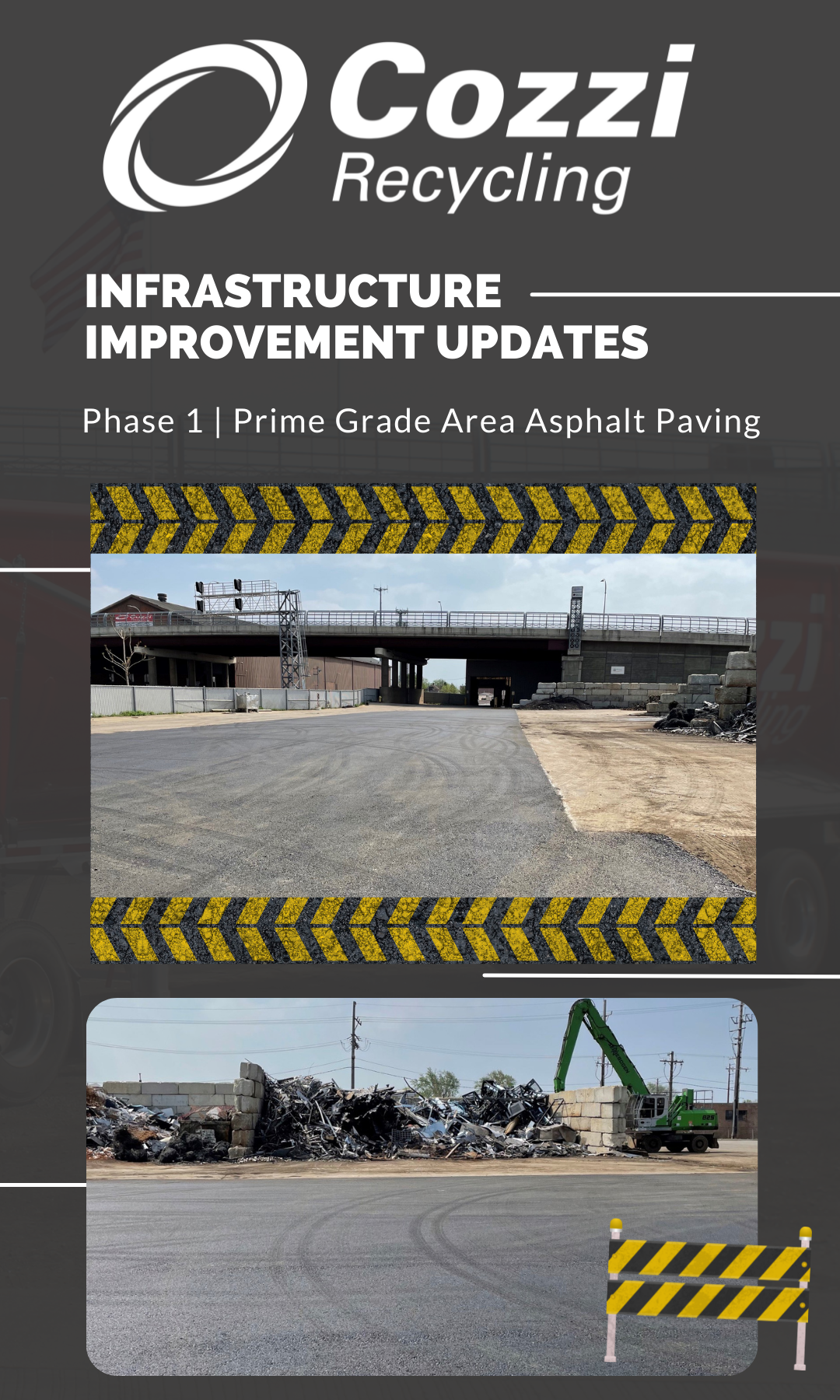 We will begin breaking ground soon on some new offices, break rooms, meeting rooms, showers & bathrooms for operations personnel. Looking forward to sharing more infrastructure updates with you soon.